Maritime Panel Discussion
Event Details
Data mobility continues to drive accelerating change in the satellite industry. The maritime industry, in particular, is experiencing a paradigm shift in the way it embraces higher and higher satellite data availability. Ships at sea are becoming more connected than ever, and as with any enhancement in connectivity, the demand is for more, not less.
Please join us for an informative panel discussion with a cross-section of industry experts in the maritime mobility field. We'll discuss new satellite trends, antenna technologies, and the integration challenges and opportunities in connecting the remote oceans to the rest of the planet.
Date: Thursday, February 23rd
Drinks and Networking: 5:30pm
Panel Discussion: 6:30pm
Confirmed Panelists: Joe Spytek (ITC Global), Amy Kemp (Intelsat), Matt Galston (Intellian) and Mariah Shuman (O3b Networks).
Edward Joannides
General Manager
Intellian Technologies
Edward Joannides joined Intellian in October 2016 as their General Manager. His relationship with Intellian dates back from half a decade ago when he facilitated the adoption of core technology across Intellian's maritime VSAT portfolio which has skyrocketed to a market leadership position. Prior to joining Intellian, Edward was spearheading Northrop Grumman's Information Systems satellite communications business helping Northrop Grumman win US government defense contracts from 2011 to 2016 and taking Northrop Grumman to the top ranking position in GSA SATCOM service revenues. Before that, Inmarsat had recruited Edward in 1999 where he worked for twelve years. Edward's foray into satellite communications started over 25 years ago when he was managing global shipping operations, optimizing fleet performance through the adoption of advanced management strategies facilitated by the early adoption of IT and communications solutions. Edward earned a Master's degree in Engineering at the Maritime Academy and served in the French Navy where he received a medal of honor. Edward has dual citizenship (American and French) and has lived in Africa, South Korea, Canada, France, England, across multiple states in the USA, and he now resides in Southern California with his wife. His son and daughter are in college and his personal hobbies include photography and fitness.
Intellian Technologies is the worldwide market leader in stabilized antenna systems, founded originally in 2004 and with ten global offices including Irvine CA, Fort Lauderdale, Rotterdam NL, Southampton UK, Seoul, Busan, and Singapore.
Amy Kemp
Senior Maritime Product Marketing Manager
Intelsat
Amy joined Intelsat in 2016, responsible for Maritime Product Marketing. She is responsible for leading the development of market insights, differentiated product positioning and go-to-market planning for Intelsat's Maritime market segments. Amy is charged with collaborating closely with Intelsat's product management and sales teams to launch new products, evolve messaging and positioning of the existing product portfolio, develop training, and execute campaigns to increase the sales funnel. Amy also drives marketing initiatives to grow revenue and guide the future product roadmap to bridge market gaps. Amy brings over 20 years of satellite industry experience, having previously held roles of increasing responsibility in Product Management, Sales, Marketing, and Channel Development with Astrium Services Business Communications, Vizada, Iridium and COMSAT.
Amy holds a Master of Science in Telecommunications Management and a Bachelor of Science in Business Management, both from the University of Maryland, University College.
Intelsat operates the world's first Globalized Network, delivering high-quality, cost-effective video and broadband services anywhere in the world. Intelsat's Globalized Network combines the world's largest satellite backbone with terrestrial infrastructure, managed services and an open, interoperable architecture to enable customers to drive revenue and reach through a new generation of network services. Thousands of organizations serving billions of people worldwide rely on Intelsat to provide ubiquitous broadband connectivity, multi-format video broadcasting, secure satellite communications and seamless mobility services. The end result is an entirely new world, one that allows us to envision the impossible, connect without boundaries and transform the ways in which we live. For more information, visit www.intelsat.com.
Mariah Shuman
Director of Maritime & International Regulatory Affairs, O3b
Mariah Shuman has been with O3b Networks since 2013.
As Director of Maritime & International Regulatory Affairs, Ms. Shuman obtains regulatory approvals for O3b's satellite services and earth stations worldwide; ensures compliance with international and local requirements; and monitors developments regarding spectrum allocation and licensing procedures. Ms. Shuman is co-chair of the Regulatory Working Group of the Satellite Industry Association, and she served on the U.S.A. delegation for WRC-15.
Joe Spytek
CEO, ITC Global
As ITC Global's Chief Executive Officer, Joe Spytek drives the strategic direction and growth for the organization, which became a subsidiary of Panasonic Corporation in 2015. As part of Panasonic's mobility communications business, ITC Global provides end to end satellite communications to energy, mining, and maritime companies that operate in remote and harsh environments. Before he co-founded ITC Global in 2001, Joe built several successful international telecom companies. Caribbean Network Management was the first independent telecommunications provider in the Netherlands Antilles. The company sold to Belgacom and remains the number two carrier in the region. Joe also co-founded StarPoint Card Services, the largest distributor of pre-paid calling cards in the U.K., and ClariNet, the first mass-market consumer VOIP service provider in Australia. Joe began his career in the maritime industry, with Harbor Branch Oceanographic Institute, where he spent 200+ days a year at sea, ultimately becoming the company's youngest certified submersible pilot. Mr. Spytek holds a bachelor's degree in Mechanical Engineering from Vanderbilt University.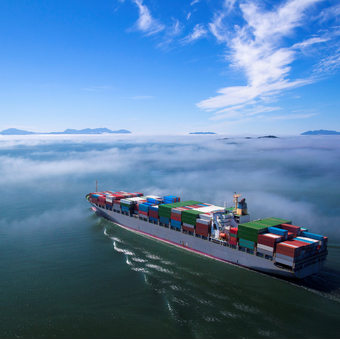 1129 20th St NW #1000, Washington, DC 20036, USA